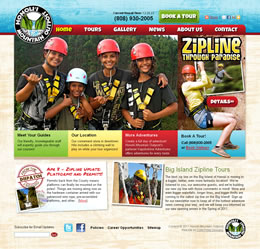 Honoli'i Mountain Outpost - ZiplineHI.com - launched June 2011
Brochure site for zipline adventures by Honoli'i Mountain Outpost. Features tour information and booking.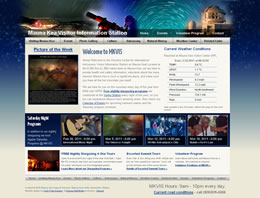 Mauna Kea Visitor Information Station - launched Dec 2010
Informational site for the MKVIS. Features galleries, calendars and lots of information for visitors.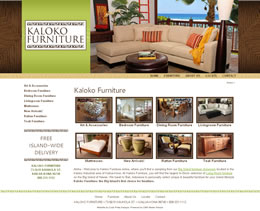 kalokofurniture.com - launched Sep 2010
Brochure site for Kaloko Furniture, Kailua-Kona furniture. Features a database of sample products arranged by category.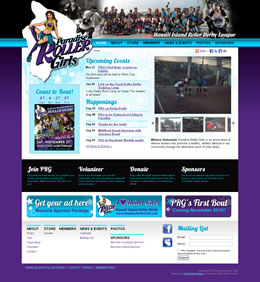 paradiserollergirls.com - Launched Aug 2010
League website for the Paradise Roller Girls, Hawaii Island Women's Flat Track Roller Derby League. Logo design and website. Site features user accounts, dynamic photo galleries, calendaring and mailing list management.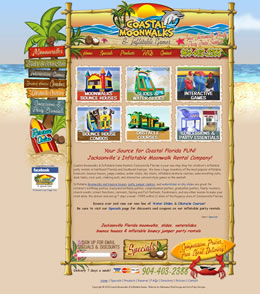 coastalmoonwalks.com - Launched May 2010
Logo design and website for Coastal Moonwalks of Jacksonville Florida bounce house rentals. Website features online catalog and reservation request system.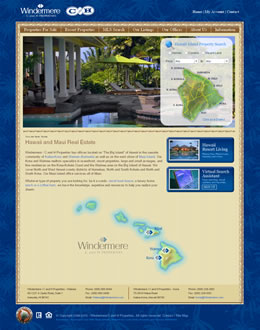 chproperties.com - Launched December 2009
Real estate website redesign to unify Windermere Properties and C and H Properties' 3 domains into a single identity. Hawaii real estate listings and Hawaii MLS search. Site built on a content management system with AkamaiDX to connect to Hawaii Information Services MLS feed.